Piston Seals are active sealing components that are used for external sealing applications in hydraulics and pneumatics. Piston Seals are produced in different variants. Piston Seals are predominantly used in dynamic and linear movement applications. The sealing function is supported by the acting system pressure.
Do you require technical advice?
As specialists in standard and special seals, we not only offer you a versatile range of high-quality materials, but are also happy to advise you on the realisation of individual projects. If you have any questions or would like further information, our team will be happy to advise you.
Our Logistics – Your Service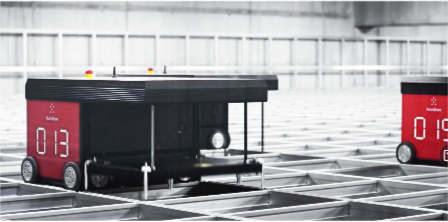 Innovative, environmentally friendly and efficient
In addition to innovative techniques, our logistics has 2,870 sqm of process surface. We have the world's first AutoStore storage system on two levels. Both grits are connected to each other by means of special lifters. In total, up to 31,000 containers can be stored in a very confined space. Due to this subdivision, up to 240,000 storage areas can be managed most efficiently.