Standard sealing element according to i.e. the DIN 3760, for the sealing of rotating shafts against pressureless chambers or chambers with a low pressure difference. The application range covers the whole engineering range. A sealant not only for sealing shafts against oils, fats and other mediums, but also preventing dust and dirt from entering through the sealing point.
Oil Seals in special sizes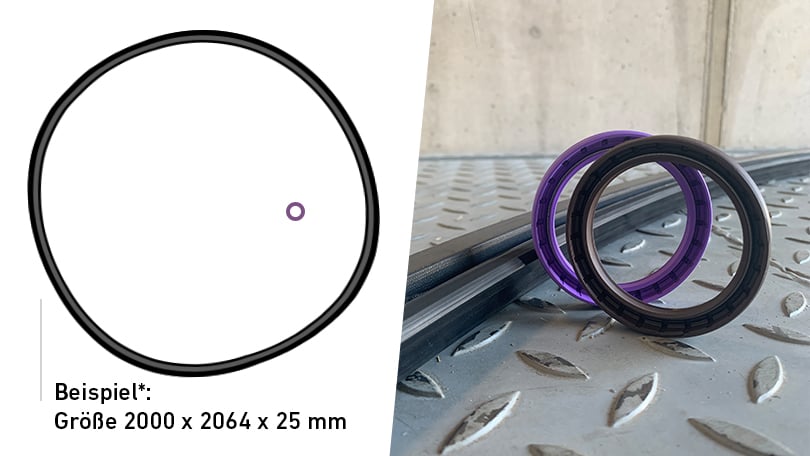 *original image; the shape of a radial oil seal with a diameter this large can be slightly uneven because instead of a metal reinforcing ring, a fabric reinforcement is vulcanized into the outer ring area. Therefore, the radial oil seal remains flexible even with larger diameters. However, this does not affect its seal function because the sealing lip is pressed evenly against the shaft due to the overlap on the inner diameter and with the support of the inserted garter spring.