The Radial Oil Seal Type RA is a standard type of rotary shaft seal according to the DIN 3760 design type A. This has an elastomeric outer diameter and an inserted tension spring.
It is particularly suitable for rotating shafts in housings with applications which either have no pressure or show minimal pressure fluctuations.
Standard elastomer materials are NBR and FKM. Further materials are available upon demand.
fields of application
static
dynamic
single acting
double acting
Linear

Rotating
oszilating
main app
unpressurized sealing for rotating shafts
Materials
elastomers; metal
Technical values:
temperature
-30°C / +100°C (material dependent)
speed
depending on material and diameter
temperature
-20°C / +200°C (material dependent)
speed
depending on material and diameter
Maximum values temperature, speed and pressure are simultaneously not applicable! The values vary in dependence of material and media. For technical queries please contact our application consultants – we have the right solution for you.
Downloads
Your contact person for
Technology - General sealing topics, special constructions
Mr. Andreas Raidt
Head of Engineering
Do you have any questions, ideas, or suggestions? We are more than happy to assist you with advice. In person, over the phone, or digitally.
Our Logistics – Your Service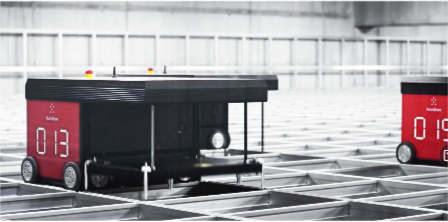 Innovative, environmentally friendly and efficient
In addition to innovative techniques, our logistics has 2,870 sqm of process surface. We have the world's first AutoStore storage system on two levels. Both grits are connected to each other by means of special lifters. In total, up to 31,000 containers can be stored in a very confined space. Due to this subdivision, up to 240,000 storage areas can be managed most efficiently.